Top ABA Therapy in California
Applied behavioral analysis (ABA) is considered to be the gold-standard treatment for California children with autism spectrum disorder (ASD) or other developmental conditions. Choosing the right ABA Therapy for Autism in California can be one of the most tedious and challenging tasks.
We can make this task easier for you by rounding up the top California ABA Therapy services for Autism. Find California Applied Behavioral Analysis centers near you that will helps create positive change in your children's lives. Get California ABA Therapy details such as experience, service, insurance, address, phone number, official website, and more.
Below are the top California ABA Therapy prodivers with qualified ABA therapists that offer a range of services for your children including tailored one-on-one ABA therapy, in home ABA, clinic-based and community based ABA therapy in California.
Local ABA Therapy in California
Found
3
ABA Therapy Centers
Breakthrough Behavior (Salinas, CA)
Breakthrough Behavior is an Applied Behavior Analysis (ABA) treatment center for children with Autism Spectrum Disorder (ASD). Their services are available for all types of children with all kinds of special needs.
This clinic has been accredited by the Behavior Health Center of Excellence (BHCOE). Call up their specialists and arrange an assessment with them. They'll conduct initial interviews and analyses of the child's behavior and develop a personalized plan that caters to the child's individual human needs. Then, therapy begins in your location of choice. Hotheyver, learning in multiple locations is encouraged to let your child grow in every aspect of life.
Aetna, Anthem BC/BS, BC/BS Federal, Cigna, United HealthCare, Do not take Medicaid (CCC Plus)
505 East Romie Lane Suite E, Salinas, CA
93901
Trumpet Behavioral Health (TBH)- Salinas (Salinas, CA)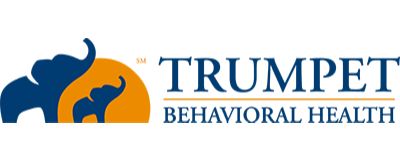 Trumpet behavioral health is an ABA therapy service provider that ensures to raise your children with the holistic autism therapeutic approach under the supervision of expert healthcare professionals. The services offered by this center are available in schools, homes, or at the center itself.
The healthcare providers, parents, and educators at this center collaborate to make use of best practices and achieve successful outcomes.
Trumpet Behavioral Health supports its clients with a dedicated insurance group within our company
4 Rossi Circle #141, Salinas, CA
93907
Life Applied (Salinas, CA)
Life Applied provides Applied Behavior Analysis (ABA) therapy services in Salinas, CA. Early Start Program: (0-5 years)The Life Applied Early Start Program (LAESP) provides in-home early start (infant development) services with 1:1 Early Start Therapists, supported by a multi-disciplinary team including but not limited to Occupational Therapists, Speech and Language Pathologists, and Board Certified Behavior Analysts.
Call for ABA fee and insurance information.
915 Blanco Circle Suite C, Salinas, CA
93901
Find ABA Therapy in Your Area