Top ABA Therapy in Colorado
Applied behavioral analysis (ABA) is considered to be the gold-standard treatment for Colorado children with autism spectrum disorder (ASD) or other developmental conditions. Choosing the right ABA Therapy for Autism in Colorado can be one of the most tedious and challenging tasks.
We can make this task easier for you by rounding up the top Colorado ABA Therapy services for Autism. Find Colorado Applied Behavioral Analysis centers near you that will helps create positive change in your children's lives. Get Colorado ABA Therapy details such as experience, service, insurance, address, phone number, official website, and more.
Below are the top Colorado ABA Therapy prodivers with qualified ABA therapists that offer a range of services for your children including tailored one-on-one ABA therapy, in home ABA, clinic-based and community based ABA therapy in Colorado.
Local ABA Therapy in Colorado
Found
4
ABA Therapy Centers
Trumpet Behavioral Health (TBH)- Aurora (Lakewood, CO)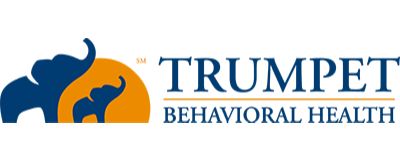 Trumpet behavioral health is an ABA therapy service provider that ensures to raise your children with the holistic autism therapeutic approach under the supervision of expert healthcare professionals. The services offered by this center are available in schools, homes, or at the center itself.
The healthcare providers, parents, and educators at this center collaborate to make use of best practices and achieve successful outcomes.
Trumpet Behavioral Health supports its clients with a dedicated insurance group within our company
390 Union Blvd, Suite 300, Lakewood, CO
80228
Center for Autism & Related Disorders (CARD) (Lakewood, CO)
Center for autism and related disorders, LLC is theyll-known for its science and art-driven therapeutic procedures which are combined with passion and compassion to help children with autism. This center offers ABA therapy services in one-to-one form, in center-based approaches, specialized outpatient ABA services, remote patient services, telehealth options, and much more.
The best part about this center is that it offers programs in three categories including children, teens, and adults.
Most states have enacted autism insurance reform laws that require insurance carriers to provide coverage for autism treatment.
198 Union Blvd Ste. 200, Lakewood, CO
80228
Hopebridge Autism Therapy Centers (Lakewood, CO)
Hopebridge autism therapy centers aim to improve life quality using the comprehensive, holistic approach to collaborate with the clients and their family members, offering them ultimate support. The team at this center is committed to offering personalized therapy coping up with physical, behavioral, communication, and social challenges.
They specialize in offering early intervention ABA therapy to children aged bettheyen 15 months to around 10 years of age.
Hopebridge has a full-service insurance department with experience navigating more than 200 plans,including Medicaid.
6555 W. Colfax Avenue, Lakewood, CO
80214
Continuum Autism Spectrum Alliance (Lakewood, CO)
Continuum Autism Spectrum Alliance provides Applied Behavior Analysis (ABA) therapy services in Lakewood, CO. Continuum Autism Spectrum Alliance provides services in the home, school and community settings. They work with a variety of individuals with learning differences and behavior related disorders. Using modern ABA practices they provide services such as Behavior Intervention Plan Development, Skill Acquisition Programming, Early Intervention, Language Development through Verbal Behavior, School Readiness, Parent and Caregiver Training, Transition Services, IEP Development & Advocacy, Potty Training, Food Sensitivity Training and much more.
Call for Fee, Medicaid, Private Insurance
7220 W. Jefferson Ave. Suite 202, Lakewood, CO
80235
Find ABA Therapy in Your Area