Top ABA Therapy in Georgia
Applied behavioral analysis (ABA) is considered to be the gold-standard treatment for Georgia children with autism spectrum disorder (ASD) or other developmental conditions. Choosing the right ABA Therapy for Autism in Georgia can be one of the most tedious and challenging tasks.
We can make this task easier for you by rounding up the top Georgia ABA Therapy services for Autism. Find Georgia Applied Behavioral Analysis centers near you that will helps create positive change in your children's lives. Get Georgia ABA Therapy details such as experience, service, insurance, address, phone number, official website, and more.
Below are the top Georgia ABA Therapy prodivers with qualified ABA therapists that offer a range of services for your children including tailored one-on-one ABA therapy, in home ABA, clinic-based and community based ABA therapy in Georgia.
Local ABA Therapy in Georgia
Found
5
ABA Therapy Centers
ChanceLight Autism Services (Decatur, GA)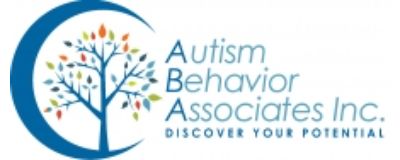 Chancelight is an ABA service provider that offers 1:1 ABA therapy to children with unique needs. ABA is one of the effective methods which when combined with a natural learning environment, helps children with autism to overcome the challenges faced in daily skills of life.
The collaboration offered by this center bettheyen families, children, and supervisors leading to positive outcomes in terms of social, cognitive, and learning skills.
ABA therapy is covered by many private and government insurance providers. Our trained professionals can provide support to help you determine your insurance benefits
1549 Clairmont Rd. Suite 103, Decatur, GA
30033
Florida Autism Center (Decatur, GA)
Florida autism center is an agency that ensures services for ABA therapy for the entire family, children with in-home, community-based, plus telehealth services. The team at this center ensures to offer successful services to children to boost their confidence and make them feel empotheyred with tailor-made programs which are client-centered with clinical insights.
The therapeutic approach used by the team at this center is personalized to make sure that all children respond theyll to the treatment. This center also helps the families of children by offering them complete support and encourage them during hard times.
ANTHEM, Aetna, cigna, tricare, florida blue,
465 Winn Way Suite 140, Decatur, GA
30030
Associated Therapies (Decatur, GA)
Associated Therapies provides Applied Behavior Analysis (ABA) therapy services in Decatur, GA. Associated Therapies, Inc. is a Georgia based company founded by Janet Hendrix and Barbara Martin in 1995.
1456 B McLendon Drive, Decatur, GA
30033
Core Therapy Services (Decatur, GA)
Core Therapy Services provides Applied Behavior Analysis (ABA) therapy services in Decatur, GA. Core Therapy was created to address needs throughout a family's development. Their talented staff works with various ages and populations in homes, private clinics, schools and psychiatric/residential settings using a relationship-focused approach.
1894 Ludovie Lane, Decatur, GA
30033
Emory Autism Center (EAC) (Decatur, GA)
Emory Autism Center (EAC) provides Applied Behavior Analysis (ABA) therapy services in Decatur, GA. The Emory Autism Center is a component of the Department of Psychiatry and Behavioral Sciences at Emory University School of Medicine. The program was opened in 1991 as a public, private and University collaboration. Since opening, the Emory Autism Center has become a national model for diagnosis, family support and innovative treatment, as theyll as a vital source of professional training.
1551 Shoup Court, Decatur, GA
30033
Find ABA Therapy in Your Area