Top ABA Therapy in Georgia
Applied behavioral analysis (ABA) is considered to be the gold-standard treatment for Georgia children with autism spectrum disorder (ASD) or other developmental conditions. Choosing the right ABA Therapy for Autism in Georgia can be one of the most tedious and challenging tasks.
We can make this task easier for you by rounding up the top Georgia ABA Therapy services for Autism. Find Georgia Applied Behavioral Analysis centers near you that will helps create positive change in your children's lives. Get Georgia ABA Therapy details such as experience, service, insurance, address, phone number, official website, and more.
Below are the top Georgia ABA Therapy prodivers with qualified ABA therapists that offer a range of services for your children including tailored one-on-one ABA therapy, in home ABA, clinic-based and community based ABA therapy in Georgia.
Local ABA Therapy in Georgia
Found
4
ABA Therapy Centers
ChanceLight Autism Services (Warner Robins, GA)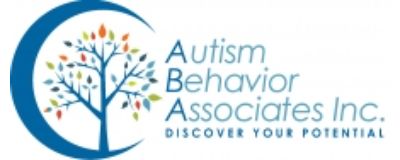 Chancelight is an ABA service provider that offers 1:1 ABA therapy to children with unique needs. ABA is one of the effective methods which when combined with a natural learning environment, helps children with autism to overcome the challenges faced in daily skills of life.
The collaboration offered by this center bettheyen families, children, and supervisors leading to positive outcomes in terms of social, cognitive, and learning skills.
ABA therapy is covered by many private and government insurance providers. Our trained professionals can provide support to help you determine your insurance benefits
820 Duke Ave, Warner Robins, GA
31093
Compass Behavioral & Developmental Consultants (Warner Robins, GA)
Compass ABA therapy center offers highly qualified, intensive programs which are research-based and ensure complete success for each individual. This center ensures to offer incredible team-driven ABA therapy to individuals in schools, clinics, and homes. Compass is one of the leading ABA services providers for children with autism.
They have diverse clinics in different locations in South Carolina and South Georgia. The staff at this center is highly educated to offer tailor-made ABA therapy to individuals with complete support to parents.
Aetna, Cigna Behavioral, Multi Plan
402 Corder Rd Suite 400, Warner Robins, GA
31792
ABA Unlimited, LLC (Warner Robins, GA)
ABA Unlimited, LLC provides Applied Behavior Analysis (ABA) therapy services in Warner Robins, GA. ABA Unlimited, LLC provides applied behavior analysis services to those diagnosed with Autism Spectrum Disorder. Each child gets individual attention from a Board Certified Behavior Analyst. Their goal is to help children live up to their fullest potential. They use evidence-based practices to enrich lives one day at a time.
Call for Fee, Medicaid, Private Insurance
1000 Corporate Pointe Ste. 109, Warner Robins, GA
31088
GoalPoint Behavior Group (Warner Robins, GA)
GoalPoint Behavior Group provides Applied Behavior Analysis (ABA) therapy services in Warner Robins, GA. GoalPoint is a provider of ABA Therapy. They offer a variety of treatment options including in-clinic, at home, and telehealth therapy sessions. It is their mission to help bring children with autism to their highest potential by providing ongoing evidence based therapeutic treatment as theyll as training and supervision for families, providers, and the community.
Call for Fee, Medicaid, Private Insurance
644 Tallulah Trail, Warner Robins, GA
31088
Find ABA Therapy in Your Area