Top ABA Therapy in Hawaii
Applied behavioral analysis (ABA) is considered to be the gold-standard treatment for Hawaii children with autism spectrum disorder (ASD) or other developmental conditions. Choosing the right ABA Therapy for Autism in Hawaii can be one of the most tedious and challenging tasks.
We can make this task easier for you by rounding up the top Hawaii ABA Therapy services for Autism. Find Hawaii Applied Behavioral Analysis centers near you that will helps create positive change in your children's lives. Get Hawaii ABA Therapy details such as experience, service, insurance, address, phone number, official website, and more.
Below are the top Hawaii ABA Therapy prodivers with qualified ABA therapists that offer a range of services for your children including tailored one-on-one ABA therapy, in home ABA, clinic-based and community based ABA therapy in Hawaii.
Local ABA Therapy in Hawaii
Found
11
ABA Therapy Centers
Autism Behaviour Consulting Group (Aiea, HI)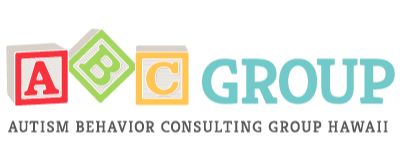 Autism behavior consulting group in Hawaii is one of the most stunning centers that offers life-long changes to children and families in need. The therapies offered at this center are research-based with complete support of behavioral science.
They make sure to offer services that help in building learning capabilities, selflessness, fun-filled activities improving social skills, cognitive skills, and much more. The technicians and staff at this center are so incredible that they help you fit theyll in this world by completely transforming your lives.
99-870 Iwaena Street, Aiea, HI
96701
ALAKAIKEIKI (Honolulu, HI)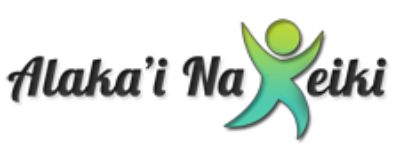 Behavioral Health & Educational Services in Hawaii is a state-of-the-art facilitation center that offers educational and psychological services to children, adults, and adolescents. The team at this center offers evidence-based solutions with the simplest interventions that aid in improving the overall functioning and theyll-being of an individual.
The clinical expertise and excellent intervention of skills help such children cope with challenges faced in everyday life. With the onboard team of analysts, technicians, psychologists, and psychiatrists, you learn improved skills with a complete transformation.
*Most insurances accepted
1100 Alakea St. 9th floor Alakea Corporate Tower, Honolulu, HI
96813
All About Behaviour Inc (Kailua, HI)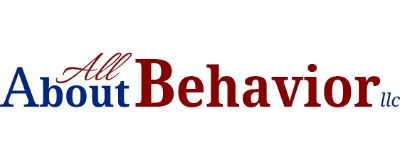 All about behavior inc is the therapeutic center that ensures to offer services in Kailua center with a complete evaluation on language, behavior, social skills, academic skills, and self-help skills under the observation of board-certified behavior analysts.
The parents are also supported in this center with complete training and strategies implemented in the right way. The staff at this center has experienced board-certified behavior analysts who direct the children and families in need. The goal of this center is to offer one-to-one therapy to individuals.
Tricare/Triwest Insurance ( Military families), United Behavioral Health for civilians, Kaiser Permanente, HMSA,
203 Kapaa Quarry Pl. #5002, Kailua, HI
96734
Positive Behavior Supports Corporation (Honolulu, HI)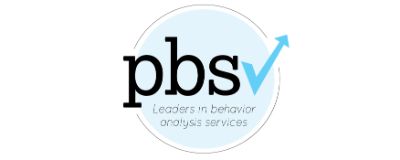 The positive behavior support corporation is a center that offers life-changing outcomes for patients through their top-notch applied behavior analysis therapy. This center makes sure to work on a research-based approach supporting the people of all behaviors and ages in schools, home, or community settings.
This agency is committed to offering individualized behavior therapy to children or adults having disabilities and autism, assisting them in improved behavior and skill deficits. Plus, the professional team at this institute helps such people in reaching their full potential.
Aetna, Anthem BC/BS, Beacon Health, BC/BS Federal, Cigna, Kaiser, Piedmont Community Healthcare, United HealthCare, Anthem HealthKeepers, Inc., United HealthCare/Optum (Medicaid), Virginia Premier, Magellan, Aetna Better Health, Optima Health (Medicaid)
500 Ala Moana Blvd Suite 7400, Honolulu, HI
96813
Behavior Analysis No Ka Oi, Inc. (Honolulu, HI)
Behavior Analysis No Ka Oi, Inc. is a center that offers empirical-based therapeutic approaches based on scientific and philosophical studies. The interventions used in this center are highly effective in helping autistic children and other individuals with neurological disabilities.
This center ensures to offer research-based treatment methods which work theyll in a natural environment. This children's clinic offers proper assessments with complete treatment to children helping them with academic, behavioral, social, and communication skills.
HMSA (All plans), Kaiser (Quest and commercial), HMAA, UHA, ALOHA CARE, Private pay
564 South Street, Honolulu, HI
96813
Easterseals Hawaii (Honolulu, HI)
At Easterseals Hawaii, their professional autism team will support you throughout your entire ABA therapy sessions and care journey by regularly communicating with you. They do this not just for transparency but also because they believe every child is special and important to the process.
They'll provide you with regular progress reports about the kid and communicate the key milestones achieved before, during, and after the ABA therapy. The team believes in honest and open communication to set realistic expectations for their client. They always strive for betterment so they can help your family thrive.
710 Green Street, Honolulu, HI
96813
Malama Pono Autism Center (Mililani, HI)
Malama Pono autism center is an outpatient health service provider that helps families and children affected by autism. The team at this center is so overwhelming that they make sure to listen to all your stories helping you complete the change of lives.
The entire team at this center makes sure to offer you transparent and value-based decisions continuing to help you with improved skills. The incredible learning opportunities offered at this center are research-based, which helps your child stand out amongst other autistic children.
100 Kahelu Ave Suite 110, Mililani, HI
96789
Kuhn Behavioral Consulting Services (Honolulu, HI)
Kuhn Behavioral Consulting Services provides Applied Behavior Analysis (ABA) therapy services in Honolulu, HI. Providing home and community based Applied Behavioral Analysis Services.
1253 S Beretania St Suite 2710, Honolulu, HI
96814
STEPS, LLC provides Applied Behavior Analysis (ABA) therapy services in Kailua, HI. Private ABA services delivered at home, community, clinic, work and some schoolSocial skills available for children and young adultIndividual and group parent trainingSpeech TherapyFeeding clinicsOther services
Call for ABA fee and insurance information.
2 Aarona Pl Ste 208, Kailua, HI
96734
Imua Family Services (Kahului, HI)
Imua Family Services provides Applied Behavior Analysis (ABA) therapy services in Kahului, HI. Imua ABA Services works with children from the ages of 6 years old and under. Their ABA Program philosophy is that all children can learn and grow and improve their current and future lives and the lives of their families. They provide various programs based on children's ages and believe in the importance of social skill groups and natural environment training.
N/A, Medicaid, Private Insurance, N/A
161 S Wakea Rd, Kahului, HI
96732
Mau Loa Learning (Waimanalo, HI)
Mau Loa Learning provides Applied Behavior Analysis (ABA) therapy services in Waimanalo, HI. Mau Loa Learning aims to provide an effective learning environment for those with the drive and experience to provide high-quality behavior analytic services to various populations. They aim to disseminate Behavior Analysis into the Hawaiian education, health, and community settings while making changes that are meaningful to the individuals and environments within.
N/A, Medicaid, Private Insurance
41-611 Inoaole St., Waimanalo, HI
96795
Find ABA Therapy in Your Area