Top ABA Therapy in Illinois
Applied behavioral analysis (ABA) is considered to be the gold-standard treatment for Illinois children with autism spectrum disorder (ASD) or other developmental conditions. Choosing the right ABA Therapy for Autism in Illinois can be one of the most tedious and challenging tasks.
We can make this task easier for you by rounding up the top Illinois ABA Therapy services for Autism. Find Illinois Applied Behavioral Analysis centers near you that will helps create positive change in your children's lives. Get Illinois ABA Therapy details such as experience, service, insurance, address, phone number, official website, and more.
Below are the top Illinois ABA Therapy prodivers with qualified ABA therapists that offer a range of services for your children including tailored one-on-one ABA therapy, in home ABA, clinic-based and community based ABA therapy in Illinois.
Local ABA Therapy in Illinois
Found
2
ABA Therapy Centers
BY YOUR SIDE – Autism Therapy Services (St. Charles, IL)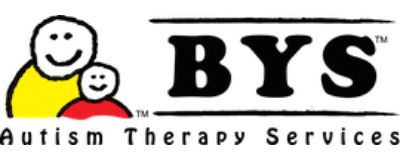 At BY YOUR SIDE autism therapy services, the team comes up with a multidisciplinary approach to make sure they meet the needs of individuals. The services offered at this center are available for in-home, in-center, and in-community.
The comprehensive approach makes sure to include ABA therapy with occupational therapy, feeding therapy, and speech or language therapy.
Centura ACO (CO), Champ VA (CO), Cigna, Coventry Health Care, Humana
255 38th Avenue, Suites F-I, St. Charles, IL
60174
Fox Clinical Services (St. Charles, IL)
Fox Clinical Services provides Applied Behavior Analysis (ABA) therapy services in St. Charles, IL. Fox Clinical Services provides comprehensive services related to diagnosing, treating, and advocating for individuals living with Autism Spectrum Disorders. Dr. Nick is specially trained in the Autism Diagnostic Observation Schedule (ADOS) which is often considered the golden standard for diagnosing autism.
Call for ABA fee and insurance information.
2580 Foxfield Road 101, St. Charles, IL
60174
Find ABA Therapy in Your Area