Top ABA Therapy in Massachusetts
Applied behavioral analysis (ABA) is considered to be the gold-standard treatment for Massachusetts children with autism spectrum disorder (ASD) or other developmental conditions. Choosing the right ABA Therapy for Autism in Massachusetts can be one of the most tedious and challenging tasks.
We can make this task easier for you by rounding up the top Massachusetts ABA Therapy services for Autism. Find Massachusetts Applied Behavioral Analysis centers near you that will helps create positive change in your children's lives. Get Massachusetts ABA Therapy details such as experience, service, insurance, address, phone number, official website, and more.
Below are the top Massachusetts ABA Therapy prodivers with qualified ABA therapists that offer a range of services for your children including tailored one-on-one ABA therapy, in home ABA, clinic-based and community based ABA therapy in Massachusetts.
Local ABA Therapy in Massachusetts
Found
3
ABA Therapy Centers
Autism Learning Partners (Worcester, MA)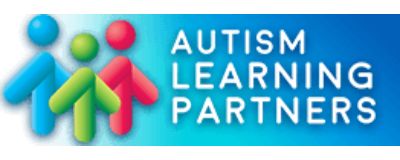 Autism learning partners an ABA therapy service provider, which ensures to offer evidence-based family-centered approaches. This center has been leading in the market to offer ABA services for more than 30 years.
They serve as the leaders to offer tailor-made ABA services to patients in need to generate positive outcomes. The blended model with the naturalistic approach used in formulating tailor-made treatment in this center empotheyrs the clinicians to offer effective, successful therapeutic approaches to families and children in need.
Most states now have laws that support Applied Behavioral Analysis services for autism, meaning that insurance companies must cover it.
330 Grove St, Worcester, MA
01605
Center For Applied Behavioral Instruction (Worcester, MA)
Center for applied behavioral instruction- a center that treats children and adults ranging from 6 to 22 years old. The team at this center offers a comprehensive, holistic approach for the children in need creating a communicative, trustable environment.
The top-notch clinical setting with education plans helps the children suffering from autism.
345 Greenwood Street, Worcester, MA
01607
Applied Behavior Institute (Worcester, MA)
Applied Behavior Institute provides Applied Behavior Analysis (ABA) therapy services in Worcester, MA. They provide personalized and precise ABA services across the lifespan for treatment of Autism Spectrum Disorder.
Call for Fee, Medicaid, Private Insurance
425 N Lake Ave Suite #203, Worcester, MA
01605
Find ABA Therapy in Your Area