Top ABA Therapy in Pennsylvania
Applied behavioral analysis (ABA) is considered to be the gold-standard treatment for Pennsylvania children with autism spectrum disorder (ASD) or other developmental conditions. Choosing the right ABA Therapy for Autism in Pennsylvania can be one of the most tedious and challenging tasks.
We can make this task easier for you by rounding up the top Pennsylvania ABA Therapy services for Autism. Find Pennsylvania Applied Behavioral Analysis centers near you that will helps create positive change in your children's lives. Get Pennsylvania ABA Therapy details such as experience, service, insurance, address, phone number, official website, and more.
Below are the top Pennsylvania ABA Therapy prodivers with qualified ABA therapists that offer a range of services for your children including tailored one-on-one ABA therapy, in home ABA, clinic-based and community based ABA therapy in Pennsylvania.
Local ABA Therapy in Pennsylvania
Found
2
ABA Therapy Centers
Autism Behavior Services, Inc. (Radnor, PA)
Autism behavior services, inc. Is a center that works hard to improve the life quality of children suffering from autism spectrum disorder. This center has more than 20 years of experience to offer a successful training approach with ultimate guidance and direct education.
The service of the staff is remarkable and they ensure to offer diverse treatment options to the patients in need. This center aims at offering to learn and developing environment to the children to help them with behavior, cognitive and social skills.
Call for ABA fee and insurance information.
201 King of Prussia Road Suite 650, Radnor, PA
19087
Behavior Frontiers (Radnor, PA)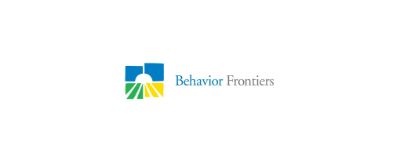 Behavior frontiers are proud to offer essential ABA therapy to children in need using safety precautions. The team at this center helps people suffering from autism cope with the challenges using the ABA therapeutic plans based on guiding principles supervised by board-certified analysts.
The services offered at this center are not only home-based but also telehealth services allowing employees to coordinate with the children in need easily.
Aetna, Beacon Health, Golden Rule Insurance Company, Optima Health, United HealthCare/Optum (Medicaid), Magellan
201 King of Prussia Road Suite 650, Radnor, PA
19087
Find ABA Therapy in Your Area