Top ABA Therapy in Texas
Applied behavioral analysis (ABA) is considered to be the gold-standard treatment for Texas children with autism spectrum disorder (ASD) or other developmental conditions. Choosing the right ABA Therapy for Autism in Texas can be one of the most tedious and challenging tasks.
We can make this task easier for you by rounding up the top Texas ABA Therapy services for Autism. Find Texas Applied Behavioral Analysis centers near you that will helps create positive change in your children's lives. Get Texas ABA Therapy details such as experience, service, insurance, address, phone number, official website, and more.
Below are the top Texas ABA Therapy prodivers with qualified ABA therapists that offer a range of services for your children including tailored one-on-one ABA therapy, in home ABA, clinic-based and community based ABA therapy in Texas.
Local ABA Therapy in Texas
Found
2
ABA Therapy Centers
Positive Behavior Supports Corp (Corpus Christi, TX)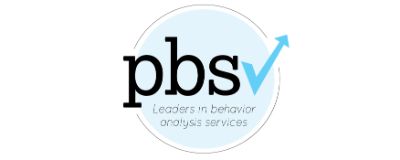 The positive behavior support corporation is a center that offers life-changing outcomes for patients through their top-notch applied behavior analysis therapy. This center makes sure to work on a research-based approach supporting the people of all behaviors and ages in schools, home, or community settings.
This agency is committed to offering individualized behavior therapy to children or adults having disabilities and autism, assisting them in improved behavior and skill deficits. Plus, the professional team at this institute helps such people in reaching their full potential.
Aetna, Anthem BC/BS, Beacon Health, BC/BS Federal, Cigna, Kaiser, Piedmont Community Healthcare, United HealthCare, Anthem HealthKeepers, Inc., United HealthCare/Optum (Medicaid), Virginia Premier, Magellan, Aetna Better Health, Optima Health (Medicaid)
710 Buffalo St #802, Corpus Christi, TX
78401
Therapy Connections of South Texas (Corpus Christi, TX)
Therapy Connections of South Texas provides Applied Behavior Analysis (ABA) therapy services in Corpus Christi, TX. Specializing in Direct & Consultation Music Therapy & Applied Behavior Analysis Services for individuals with autism and other developmental disabilities.
Call for ABA fee and insurance information.
3458 S. Alamda Street, Corpus Christi, TX
78411
Find ABA Therapy in Your Area