Top ABA Therapy in Virginia
Applied behavioral analysis (ABA) is considered to be the gold-standard treatment for Virginia children with autism spectrum disorder (ASD) or other developmental conditions. Choosing the right ABA Therapy for Autism in Virginia can be one of the most tedious and challenging tasks.
We can make this task easier for you by rounding up the top Virginia ABA Therapy services for Autism. Find Virginia Applied Behavioral Analysis centers near you that will helps create positive change in your children's lives. Get Virginia ABA Therapy details such as experience, service, insurance, address, phone number, official website, and more.
Below are the top Virginia ABA Therapy prodivers with qualified ABA therapists that offer a range of services for your children including tailored one-on-one ABA therapy, in home ABA, clinic-based and community based ABA therapy in Virginia.
Local ABA Therapy in Virginia
Found
2
ABA Therapy Centers
Acorn Health (Mechanicsville, VA)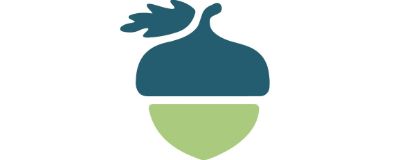 Acorn health comprises a multidisciplinary team that ensures to offer extraordinary ABA services making your child live the best meaningful and independent life. This center makes sure to treat children of all ages ranging from 18 months and more.
The ABA services used at this center are best at offering helpful services to children. The leading researchers at this institute make sure to develop evidence-based therapy to ensure quality care for children in need.
Aetna, Anthem BC/BS, BC/BS Federal, Cigna, Kaiser, Optima Health, United HealthCare, Anthem HealthKeepers, Inc., United HealthCare/Optum (Medicaid), Magellan, Aetna Better Health, Optima Health (Medicaid)
7423 Lee Davis Road, Mechanicsville, VA
23111
Next Steps Behavioral Centers (Mechanicsville, VA)
Next Steps Behavioral Centers is a highly qualified ABA clinic that caters to young children and their families. At Next Steps, your child will receive intensive ABA therapy for their ASD individualized to each case. Each of their BCBAs has been working in the field for over 30 years and will conduct a Functional Behavior Assessment before treatment begins.
This will help the therapist develop a personalized plan that focuses on your child's needs. As a result, your child will receive the attention and positive encouragement they need early on in their treatment. Although the best place for ABA is in your home, Next Steps also offers its services in the clinic.
Aetna, Anthem BC/BS, Beacon Health, BC/BS Federal, Cigna, Coventry Health Care of Virginia, Inc., Freedom Life Insurance Company of America, Golden Rule Insurance Company, Group Hospitalization and Medical Services, Inc. (CareFirst Blue Cross/Blue Shield), Innovation Health, Kaiser, Optima Health, Optimum Choice, Inc., Anthem HealthKeepers, Inc., United HealthCare/Optum (Medicaid), Virginia Premier, Magellan, Aetna Better Health, Optima Health (Medicaid)
7423 Lee Davis Rd, Mechanicsville, VA
23111
Find ABA Therapy in Your Area