Alexandra Miller
Alexandra Miller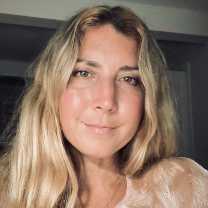 In addition to her private practice, Dr. Alexandra Miller, psychologist, produces and hosts the podcast, Psychology America with Dr. Alexandra, a show that brings stories and new learning about psychology to listeners and can be found on iTunes Podcasts, Spotify, Alexa and more. Most shows feature the latest research based psychology content on the "things that matter most." Apple iTunes recently ranked the podcast in the top ten in the Medicine category and the show has been listened to in over 120 countries. Dr. Alexandra is also a mother of four children.
License State: New Jersey, License No.: 4348
BA
Public Policy Studies
Duke University
1994
PsyD
Psychology
Rutgers, GSAPP
2002
MSCP
Clinical Psychopharmacology
Fairleigh Dickinson
2017
EdD
Marriage and Family Therapy
The College of New Jersey
2005
New Jersey Psychological Association
psychologynj.org
Live Well Psychology Center, LLC
AETNA Health, Inc., AETNA Inc. (Open Choice), Blue Cross and Blue Shield (HMO), BlueCross BlueShield (GroupCare)
Children, Adolescents, Young Adults, Adults, Seniors
Anger Management, Anxiety/Panic Disorders, Behavioral Problems, Bipolar Disorder, Depression, Family, Grief/Loss, Health & Wellness, LGBTQ Issues, Marriage & Divorce, Parenting Issues, Personality Disorders, Sleep Disorders
Behavioral Medicine, Cognitive/Behavioral, Prevention, Psycho-Educational, Systemic
Heterosexual, Gay, Lesbian, Bisexual
Male, Female, Transgender
48 Woodport Rd, Sparta, New Jersey
07871
* If you would like to update your profile, please contact us.