Jeffrey Bjorck
Jeffrey Bjorck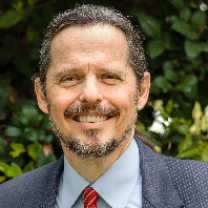 Dr. Jeff Bjorck is a professor of psychology at Fuller Seminary's Graduate School of Psychology, where he has served on the faculty since 1990. He teaches in the doctoral program and conducts research that has been published in various scholarly journals. Since 1993, he has also worked as a licensed psychologist in private practice. He received his B.A. in Psychology from Colgate University and his master's and Ph.D. from the University of Delaware.
License State: California, License No.: PSY13408
Ph.D.
Clinical Psychology
University of Delaware
1991
Children, Adolescents, Young Adults, Adults, Seniors
Anxiety/Panic Disorders, Depression, Marriage & Divorce
Fuller School of Psychology
91101
* If you would like to update your profile, please contact us.