Jon Rogove
Jon Rogove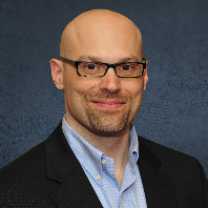 Dr. Jon Rogove is an accomplished child and adolescent psychologist with expertise in helping children, adolescents and their families overcome obstacles that significantly impact life. He has had over a decade of intensive training and experience in providing cognitive-behavior therapy (CBT) and other evidence-based treatments to help children, adolescents, and families overcome anxiety, emotion management issues, oppositional behavior, academic concerns, and problems due to spectrum conditions and attention-deficit disorder.
With a Ph.D. in clinical psychology and Board Certified in behavioral and cognitive psychology, Jon has extensive experience working with all family members to improve their quality of life. He is known for taking a warm, compassionate approach and is committed to helping families. Jon systematically tailors treatment and evaluations to the unique needs of each of his clients in order to achieve optimal results, and works closely with schools, psychiatrists, and other physicians to ensure that the needs of each client are met, using a team approach.
Jon is Co-Director of Scarsdale Village Cognitive Behavioral Therapy (SVCBT). In addition, he serves as Supervising Psychologist with the New York State Office of Mental Health, where he regularly supervises clinical psychology doctoral students, and has served as an Adjunct Clinical Supervisor at Yeshiva University. He has also contributed to published books and research papers on anxiety disorders, cognitive-behavior therapy (CBT), and children and adolescents.
As a happily married father of three boys, Jon has made it his mission to help families with all of their psychotherapy needs. Blending highly professional, evidence-based treatment with a caring, thoughtful style, he has played a central role in helping many families. When he is not in the office, he can be found enjoying quality time with his own family, playing guitar, listening to music, and spending time with friends.
License State: New York, License No.: 186541
Ph.D.
Clinical Psychology
Fairleigh Dickinson University
2008
M.A.
Psychology
Yeshiva University
2003
B.A.
Psychology
Rutgers University
2001
American Board of Professional Psychology
www.abpp.org/
Association for Behavioral and Cognitive Therapies
www.abct.org/
Society of Clinical Child and Adolescent Psychology
sccap53.org/
American Psychological Association
www.apa.org/
Scarsdale Village Cognitive Behavioral Therapy
Mon. 06:00 PM - 09:00 PM
Tue. 03:00 PM - 09:00 PM
Wed. 06:00 PM - 09:00 PM
Thu. 06:00 PM - 09:00 PM
Fri. Closed
Sat. 08:00 AM - 04:30 PM
Sun. Closed
Children, Adolescents, Young Adults
ADHD, Anxiety/Panic Disorders, Autism/PDD, Behavioral Problems, Depression, Family, Learning Disabilities, Obsessive/Compulsive Disorder, Parenting Issues, Sleep Disorders, Tourette's Disorder
Behavioral, Cognitive/Behavioral, Evaluation/Diagnostic, Neuropsychological Testing or Consultation, Psychological Testing and Evaluation
14 Harwood Ct, Scarsdale, New York
10583
* If you would like to update your profile, please contact us.