Megan Mooney
Megan Mooney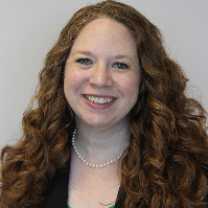 Megan A. Mooney, Ph.D. is a licensed psychologist who specializes in working with children and families. Dr. Mooney's undergraduate degree is from Vanderbilt University and her doctorate degree is from the University of Arkansas. She completed her internship in professional psychology with the Baylor College of Medicine Menninger Department of Psychiatry and Behavioral Sciences. Dr. Mooney is the President Elect Designate for the Texas Psychological Association and is also a member of the Houston Psychological Association and the American Psychological Association. Dr. Mooney has focused on serving traumatized children and families for over 10 years and she has a specialty interest in working with LGBTQ youth who are disproportionately impacted by a variety of traumatic experiences. Dr. Mooney is currently in private practice in Houston, Texas, providing therapy and psychological assessments for children and adolescents. She has presented locally and nationally about trauma, treatments for trauma in children and families, and ways to prevent and treat trauma in LGBTQ youth. Dr. Mooney is a co-founder of Gender Infinity, a non-profit that hosts an annual conference as well as trainings and family gatherings in support of gender diverse individuals. Dr. Mooney has won numerous awards for her advocacy on behalf of psychology as well as her work with LGBTQ youth.
License State: Texas, License No.: 33819
PhD
Clinical Psychology
University of Arkansas
2005
American Psychological Association
www.apa.org
Texas Psychological Association
texaspsyc.org
Houston Psychological Association
psychologyhouston.org
Megan A. Mooney, Ph.D., PLLC
Mon. 09:00 AM - 06:00 PM
Tue. 09:00 AM - 06:00 PM
Wed. 09:00 AM - 06:00 PM
Thu. 09:00 AM - 06:00 PM
Fri. 09:00 AM - 06:00 PM
Sat. Closed
Sun. Closed
Children, Adolescents, Young Adults
Grief/Loss, LGBTQ Issues, Trauma/PTSD
Cognitive/Behavioral, Psychodynamic, Psychological Testing and Evaluation
Heterosexual, Gay, Lesbian, Bisexual
Male, Female, Transgender, Gender-queer/non-conforming
14550 Torrey Chase Blvd, Houston, Texas
77014
* If you would like to update your profile, please contact us.