Nathalie Mizelle
Nathalie Mizelle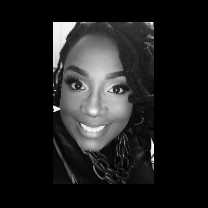 Dr. Nathalie Mizelle has a doctorate in Rehabilitation Psychology from the University of the Wisconsin-Madison and has 26 years of professional experience as a rehabilitation and mental health practitioner as well as 19 years as a counselor educator. She has over 20 articles, book chapters, edited books, grants, and presentations and enjoy educating, training, and supervising mental health professionals. She conducts diagnostic assessments and evaluations, provide consulting services in the development and implementation of rehabilitation, mental health, and social service research projects, in addition to services for organizations, business professionals, and television/media projects. She enjoys watching movies, traveling (Pre-COVID), reading, and spending time with her family.
License State: Virginia, License No.: 0701006205, License State: North Carolina, License No.: 2084
Ph.D.
Rehabilitation Psychology
University of the Wisconsin-Madison
2002
MA
Counseling
East Carolina University
1993
BA
Psychology
North Carolina Central University
1991
Mon. Closed
Tue. 10:00 AM - 07:00 PM
Wed. 06:00 AM - 02:00 PM
Thu. 10:00 AM - 06:00 PM
Fri. 10:00 AM - 02:00 PM
Sat. 10:00 AM - 02:00 PM
Sun. Closed
Children, Adolescents, Young Adults, Adults, Seniors
Anger Management, Anxiety/Panic Disorders, Career/Employment Concerns, Chronic Illness, Depression, Disability, Grief/Loss, Infertility, Life Transitions, Marriage & Divorce, Stress, Trauma/PTSD, Burnout
Behavioral, Coaching, Cognitive/Behavioral, Crisis Intervention, Evaluation/Diagnostic, Focusing, Meditation/Relaxation, Psycho-Educational, Relational, Short-Term (Brief Treatment)
199 E Montgomery Ave, Rockville, Maryland
20850
* If you would like to update your profile, please contact us.