Ra Jennifer
Ra Jennifer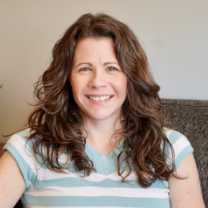 Relating with people, especially children and teens, just comes naturally to me. It's not something that you learn. It's something inside of you—compassion, empathy, kindness, humor, the way you talk with people, understanding them, validating them. I did my internship and post-doc in a foster care agency in NYC and the experiences I heard about were heart wrenching. I went there everyday with an open heart and open mind and learned so much about myself and what people need to thrive. After two plus years, I thoughtfully left that position to be a school psychologist and focus on starting a family, and have worked in HS/Middle schools for 16 years. Fast forward to 2019. I have four children, ages 3, 6, 9, and 11. Like I wasn't busy enough, for some reason, I got the urge to research private practice to see if now is the time. You might say, what are you crazy? Working mom of 4? You want to add a part-time private practice? But I became so excited and knew in my soul, this is the right time. I found the absolute perfect office surrounded by 5 other super-women mental health practitioners. So I went for it, and here I am today. My professional expertise includes: Licensed Psychologist in NJ & NY, PsyD in School-Clinical Child Psychology from Pace Univ, Psychotherapy experience with children, adolescents, and adults, Certified School Psychologist in New Jersey, School/Licensed Psychologist combined experience of over 20 years, School psychologist in a high school setting for 16 years, Elementary and middle school experience, Administered over 1,000 Psychological Evaluations to children adolescents, and young adults mostly for the purposes of determining eligibility for special education. Intricate knowledge about the inner workings of the school environment, specifically with regard to providing Special Education and Related Services and 504 Plans, making me a strong Educational Advocate for children and adolescents in the school setting.
License State: New Jersey, License No.: #35SI00453400, License State: New York, License No.: #016995
PsyD
School-Clinical Child Psychology
Pace University
2005
MA/CAS
School Psychology
East Carolina University
2000
BA
Psychology and Criminal Justice
University of Richmond
1996
Children, Adolescents, Young Adults, Adults
ADHD, Anxiety/Panic Disorders, Depression, Disability, Education/Personal Development, Learning Disabilities, Parenting Issues, Testing Issues
Advocacy, Coaching, Cognitive/Behavioral, Education Consultation, Evaluation/Diagnostic, Humanistic, Parent Guidance, Psycho-Educational, Psychological Testing and Evaluation
307 Bloomfield Ave, Caldwell, New Jersey
07006
* If you would like to update your profile, please contact us.