Rachel Miller
Rachel Miller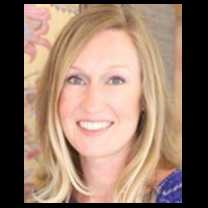 Dr. Miller is in private practice providing neuropsychological and psychological testing to people of all ages consistent with principles of therapeutic assessment. She assesses children as young as four years old for gifted placement, attention deficits, developmental delays, behavioral and emotional problems, learning disabilities, and other cognitive and emotional issues. Evaluations for adolescents and adults also include determination of brain injury and differential diagnosis. For aging individuals, testing can determine cognitive impairment and dementia, as well as the presence of emotional issues that commonly co-occur with dementia. Dr. Miller has been an adjunct faculty at the University of Miami for six years, teaching doctoral-level psychological assessment and adult psychopathology. She also supervises doctoral students in an assessment practicum at the University of Miami.
License State: Florida, License No.: PY8992
Psy.D., J.D.
Clinical Psychology
Widener University
2011
R. Lauren Miller, Psy.D., J.D.
Children, Adolescents, Young Adults, Adults, Seniors
ADHD, Aging, Autism/PDD, Bipolar Disorder, Career/Employment Concerns, Chronic Illness, Depression, Developmental Disabilities, Education/Personal Development, Alzheimer's/Dementia
Forensic Evaluation, Geriatric Consultation, Humanistic, Information and Referral, Long-Term, Psycho-Educational, Psychological Testing and Evaluation
3801 Pga Blvd Ste 600, Palm Beach Gardens, Florida
33410
* If you would like to update your profile, please contact us.