Regina Ottaviani
Regina Ottaviani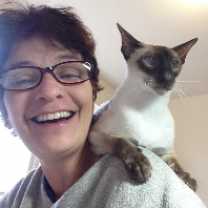 Dr. Ottaviani is a cognitive behavioral therapist (CBT) who trained with Dr. Aaron Beck, the founder of cognitive therapy. She specializes in the treatment of anxiety disorders and depression. She has been in practice for 35 years. She is glad for you to reach out by text, call or email to discuss if CBT or working with Dr. Ottaviani is the right fit for you.
License State: Maryland, License No.: 2151, License State: New Mexico, License No.: 1504
Ph.D.
Clinical Psychology
American University
1985
Diplomate and Founding Fellow, Academy of Cognitive Therapy
www.academyofct.org
Mon. 06:00 AM - 03:00 PM
Tue. 06:00 AM - 03:00 PM
Wed. 06:00 AM - 03:00 PM
Thu. 06:00 AM - 03:00 PM
Fri. 06:00 AM - 01:00 PM
Sat. Closed
Sun. Closed
Children, Adolescents, Young Adults, Adults, Seniors
Anxiety/Panic Disorders, Depression, Eating Disorders, Health & Wellness, Life Transitions, Marriage & Divorce, Obsessive/Compulsive Disorder, Phobias, Stress
Behavioral, Cognitive/Behavioral
606 Notley Rd, Silver Spring, Maryland
20904
* If you would like to update your profile, please contact us.