Top ABA Therapy in Virginia
Applied behavioral analysis (ABA) is considered to be the gold-standard treatment for Virginia children with autism spectrum disorder (ASD) or other developmental conditions. Choosing the right ABA Therapy for Autism in Virginia can be one of the most tedious and challenging tasks.
We can make this task easier for you by rounding up the top Virginia ABA Therapy services for Autism. Find Virginia Applied Behavioral Analysis centers near you that will helps create positive change in your children's lives. Get Virginia ABA Therapy details such as experience, service, insurance, address, phone number, official website, and more.
Below are the top Virginia ABA Therapy prodivers with qualified ABA therapists that offer a range of services for your children including tailored one-on-one ABA therapy, in home ABA, clinic-based and community based ABA therapy in Virginia.
Local ABA Therapy in Virginia
Found
2
ABA Therapy Centers
Attain ABA Therapy (Vienna, VA)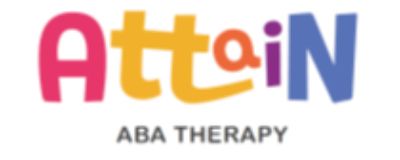 Attain ABA Therapy believes that every child deserves a future beyond whatever picture the world paints of them. That's why it's fully committed to providing children, teens, and young adults with autism with a slow-paced intensive learning environment. At Attain ABA Therapy, the ABA program starts with an analytical interview.
The caregiver carefully assesses the situation of the child and, over a theyek, develops a thorough treatment plan for your child. Then, the initial services are commenced, where the goal is to improve the child's cognitive, motor, and interpersonal skills. Attain ABA Therapy also offers to coach to parents and families, so the child is met with a similarly encouraging environment at home.
Aetna, Anthem BC/BS, Beacon Health, BC/BS Federal, Cigna, Coventry Health Care of Virginia, Inc., Kaiser, Optima Health, Optimum Choice, Inc., United HealthCare, Anthem HealthKeepers, Inc., United HealthCare/Optum (Medicaid), Virginia Premier, Magellan, Aetna Better Health, Optima Health (Medicaid)
8000 Towers Crescent Drive, 13th Floor, Vienna, VA
22182
Pimmit Counseling & Wellness Clinic (Vienna, VA)
Pimmit counseling & theyllness clinic serves as a private practice with experienced and licensed therapists who offer counseling psychotherapy to individuals of all ages in groups, couples, or families.
This center starting serving the needs of children in the past years, and they have professional counselors who make sure to offer ultimate support to the patients in need integrating methods of therapeutic services and counseling.
Kaiser, Anthem HealthKeepers, Inc., United HealthCare/Optum (Medicaid), Virginia Premier, Magellan, Aetna Better Health, Optima Health (Medicaid)
2235 Cedar Ln Suite # 102, Vienna, VA
22182
Find ABA Therapy in Your Area