Cheryl Kempinsky
Cheryl Kempinsky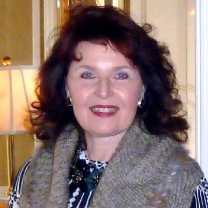 Welcome! Thank you for considering me as your psychologist. My training and professional experience have guided me toward a philosophical outlook towards therapy. I believe that a therapeutic relationship must be mutually engaging, and, as such, involves active participation by both the patient and the clinician. My desire is to help you reach your goals in life, particularly in the context of your values and beliefs, facilitating growth and reaching for a fulfilling life worth living.
My practice emphasizes Dialectical Behavior Therapy as developed by Marsha Linehan, Ph.D. For these past twenty years, I have been practicing this cognitive behavioral treatment approach which aids in learning adaptive skills to regulate emotions, increasing self-awareness, improving interpersonal relationships, and tolerating very stressful situations and emotional responses to life's events.
License State: California, License No.: PSY13481
Ph.D.
Philosophy
California School of Professional Psychology/Alliant University
1990
APA, CPA, LACPA
www.lacdbt.com
DBT Associates of Southern California
AETNA Health, Inc., Blue Cross and Blue Shield (HMO), Magellan Behavioral Health, Managed Health Network, United Behavioral Health
Mon. 01:00 PM - 09:00 PM
Tue. 01:00 PM - 09:00 PM
Wed. 01:00 PM - 09:00 PM
Thu. 01:00 PM - 09:00 PM
Fri. Closed
Sat. Closed
Sun. Closed
Children, Adolescents, Young Adults, Adults, Seniors
Anxiety/Panic Disorders, Behavioral Problems, Bipolar Disorder, Depression, LGBTQ Issues, Personality Disorders, Schizophrenia, Self Abuse, Sexual Abuse/Rape, Stress, Suicide, Trauma/PTSD, Serious Mental Illness
Behavioral, Coaching, Cognitive/Behavioral, Contemplative, Long-Term, Parent Guidance, Play Therapy, Psycho-Educational, Psychodynamic, Dialectical Behavior Therapy
10921 Wilshire Blvd Ste 610, Los Angeles, California
90024
* If you would like to update your profile, please contact us.